…that the 2nd Amendment does not protect hunting nor hunters? According to one Federal Judge, it does not.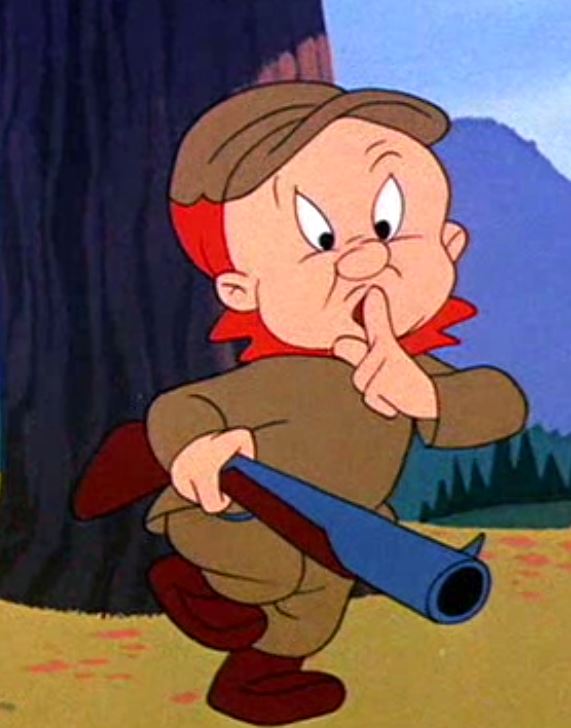 Have you heard the term, "Zumbo" or "Fudd?" It refers to the cartoon character, Elmer Fudd. Second Amendment rights activists use it in another form.
Fudd: Slang term for a "casual" gun owner; eg; a person who typically only owns guns for hunting or shotgun sports and does not truly believe in the true premise of the second amendment. These people also generally treat owners/users of so called "non sporting" firearms like handguns or semiautomatic rifles with unwarranted scorn or contempt.
I've not heard of any Second Amendment supporter use the term. I can understand how it could be used when we have hunters and hunter advocates support gun control. If it doesn't affect hunting and hunters, they aren't concerned. After all, an AR isn't a hunting rifle (tell that to numerous varmint hunters!)
A legal case about hunting came before a Judge. The hunters attempted to use the 2nd Amendment in their case. The Judge ruled the 2nd Amendment didn't apply to hunting.
Posted by Bob Owens on June 19, 2014 at 5:29 pm

"Fudd" isn't exactly a term of endearment.

Fudds are generally uninterested in the Second Amendment, and are therefore the favorite of anti-gun politicians and the news media, like this collection of Fudds in a recent Jamie Tarabay article used to attack the National Rifle Association. They could generally care less about fighting for gun rights, because they assume that their guns are safe.

How is that working out for you now, Elmer?

A federal judge on Wednesday dismissed a lawsuit by a hunters' group that had challenged Pennsylvania's long-standing ban on Sunday hunting, saying she saw no proof the hunters' constitutionally protected rights were being harmed.

U.S. District Judge Yvette Kane made the ruling in a suit brought by the Lancaster County-based Hunters United for Sunday Hunting against the Pennsylvania Game Commission, the agency that enforces the state's game code.

Kane said she could find no proof that courts have extended Second Amendment protections to include recreational hunting. She also found that the hunters could not prove that the law unfairly discriminated between classes of hunters or that the ban on Sunday hunting violates their religious freedoms.

As stunning as this is for the Fudds, the ruling must be even more perplexing for gun control cultists. They've spent the last 30 or more years arguing that if the Second Amendment applied at all outside of their collectivist interpretation, then surely, the Second Amendment only applied for the purposes of hunting.

Now a federal judge has knocked over that strawman, and stomped that sucker flat.

It's going to be interesting to see if this ruling registers with the gun controllers—my guess is that they'll ignore it entirely, since it is inconvenient—but even more interesting to see if this has any effect on the Fudds, who are probably going to find out that they aren't the "protected species" that they always assumed that they were.
When you hear hunters support gun control, tell them about this. They have as much invested in a strong 2nd Amendment as do the rest of us.